Hercshoes 915 women's waterproof oil-resistant work boots steel toe safety shoes
Features:
Reach the standard and prevent the steel ladle head from being smashed. Stab resistant Kevlar insole for feet protection.
Fire-resistant flower is resistant to splashing and scalding welding work can be better protection.
Water repellent microfiber leather upper clear lines, fine texture,ventilation and comfort.?
Lightweight MD sole for good grip .Good skid resistance and wear resistance. Iron filings resistant, strong and durable.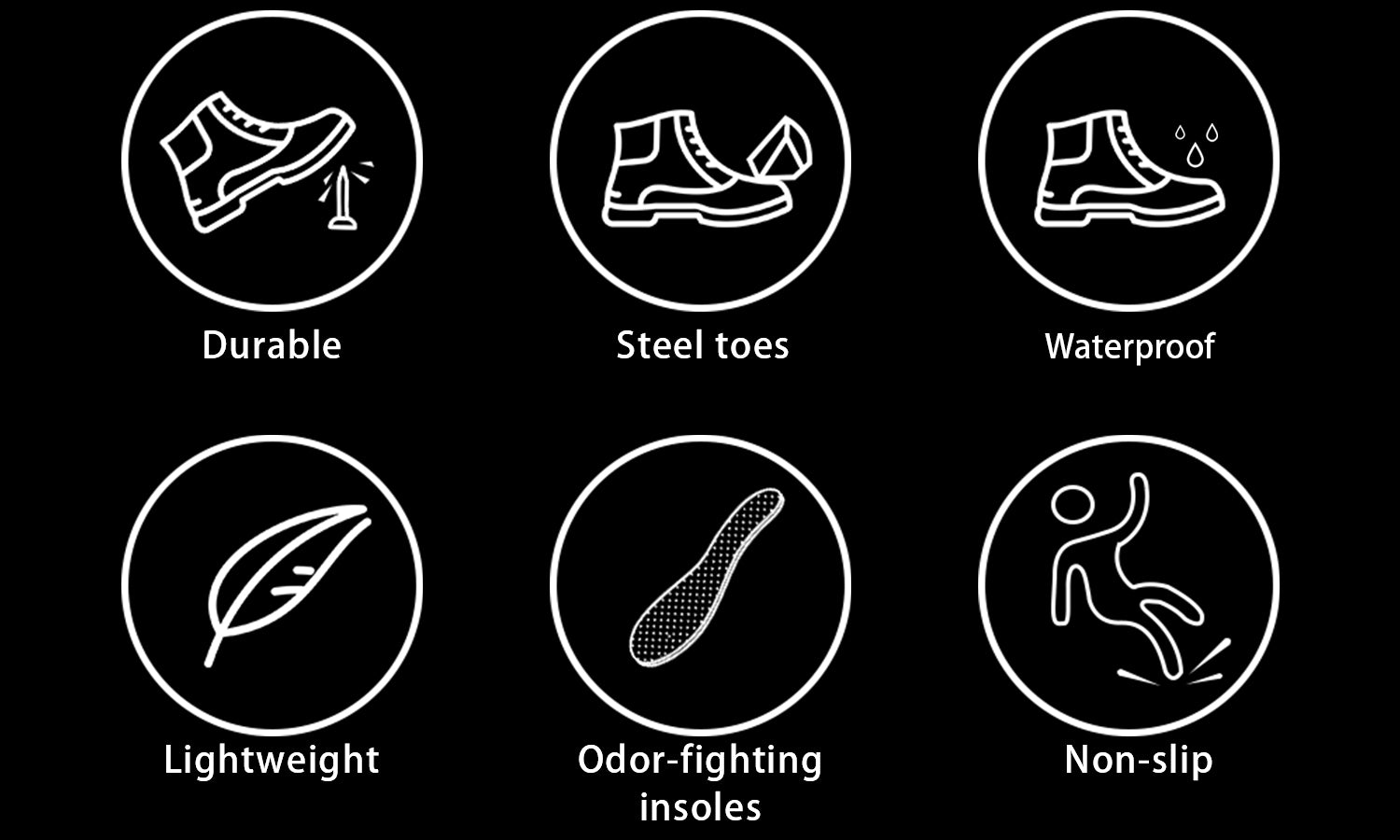 Please note:
The regular-style shoe sole only contains a rubber sole, it does not contain a steel plate. If you need shoes with a steel sole, please choose enhanced version shoes.