Hercshoes 628 Women's Breathable labor insurance work safety shoes
Features:
Use scenarios: factories, construction sites, mines, steel, smelting, chemical, electric power, etc.
Features: anti-smashing, anti-puncture, breathable and lightweight, non-slip and abrasion-resistant, night reflection
Material: flying woven surface + rubber bottom
Selling point: Breathing lightly, just one pair for comfort; anti-smashing, anti-stab, non-slip, anti-wear, light, breathable; light as nothing, as light as air, release the weight of the feet, easy to run "zero" burden, conspicuous night vision Reflective and safe for night construction, flying woven shoe upper, light and comfortable-the shoe upper is made of high-elastic yarn 3D woven comfortably and fits the instep, soft and high-elastic, soft with a strong band-soft bottom and soft surface, walking without tired feet.
Widened steelhead, anti-smashing and pressure-resistant-widened and thickened, European standard steelhead, anti-smashing, and pressure-resistant, to protect the safety of footsteps; widened steelhead, no foot squeezing, anti-puncture bottom, preventing foot piercing injury,soft and comfortable,Shock absorption and anti-wear outsole-thickened high-elastic rubber foam sole, cushioning, non-slip, and anti-wear without fear of iron filings; wading sole, thickening, and height-lightweight cushioning, wading depth = 6cm, wearing Flexible.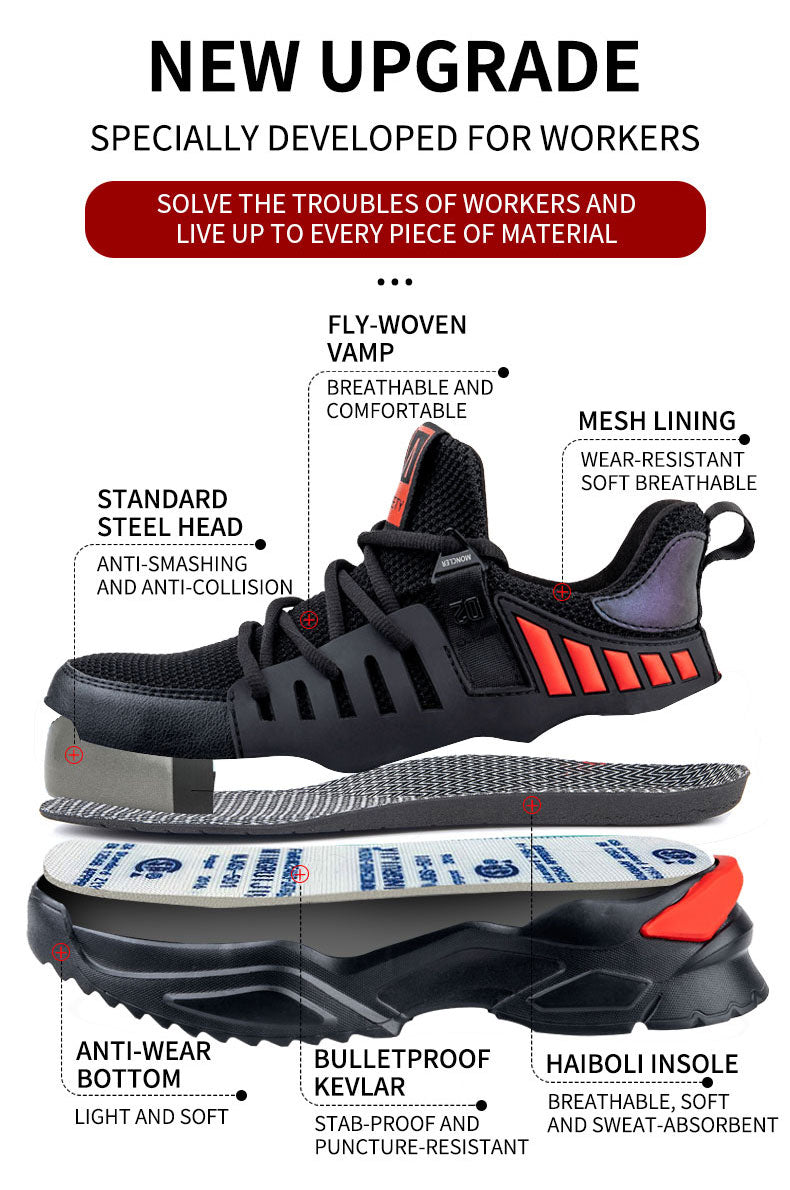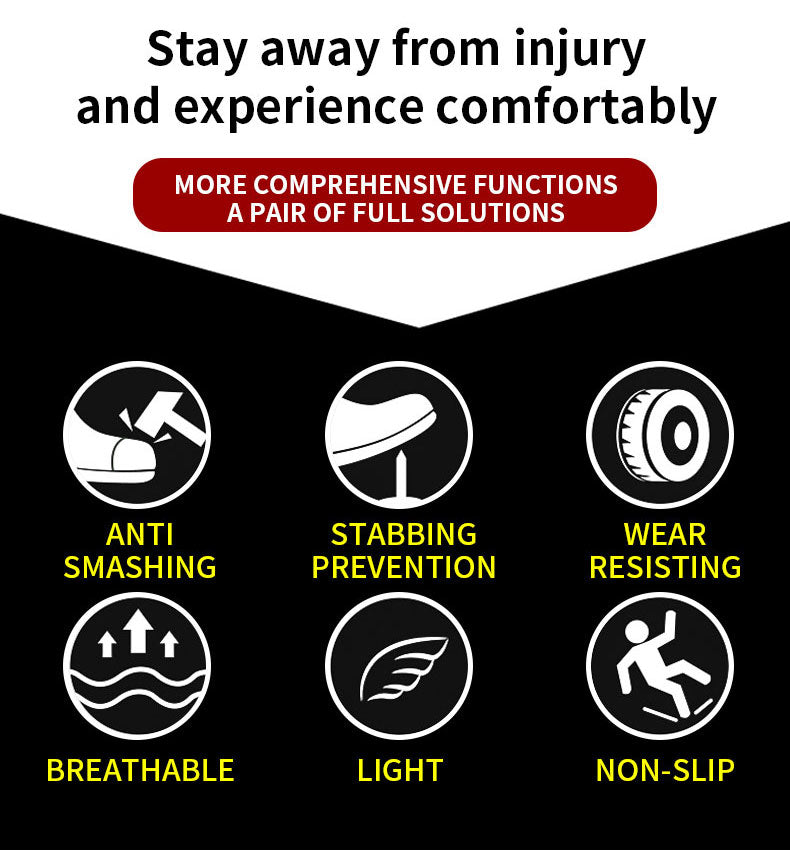 Please note:
This shoe sole does not contain a steel plate. If you need shoes with a steel plate, please choose strengthened shoes.